Click here to view original web page at www.cnn.com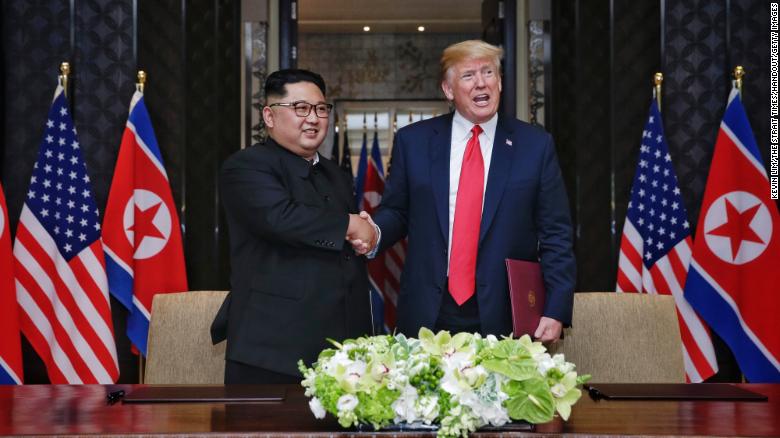 Washington (CNN)President Donald Trump offered a misleading characterization of his deal with North Korean dictator Kim Jong Un on Thursday, insisting the rogue nation had agreed to begin "total denuclearization" right away.
In reality, the document he signed with Kim only reiterated North Korea's previous commitment to "work toward complete denuclearization of the Korean Peninsula."
Sitting in the Cabinet Room next to Defense Secretary James Mattis, Trump insisted the document read: "We will immediately begin total denuclearization of North Korea."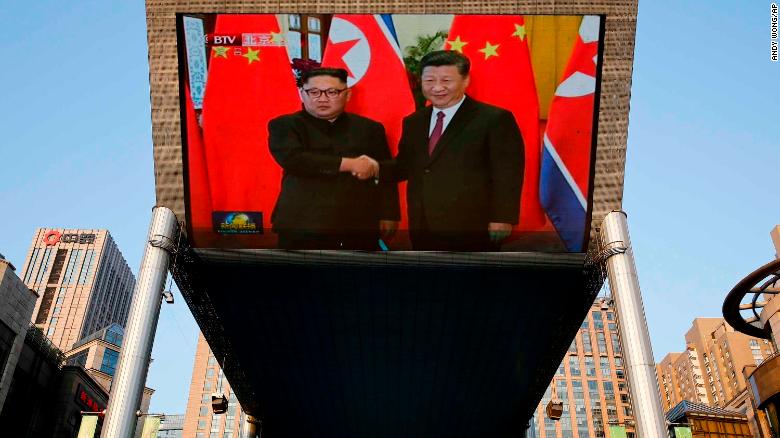 He also said North Korea had begun destroying test sites.
But only Wednesday, Mattis said he was "not aware" of any indications that North Korea had taken concrete steps to dismantle any more of its infrastructure for the launching of ballistic missiles or any additional steps to fully denuclearize following the June 12 summit in Singapore between Trump and Kim .
"Obviously, we are at the very front end of the process, the detailed negotiations have not begun," Mattis told reporters on Wednesday. "I wouldn't expect that at this point."
Comments
comments