Click here to view original web page at www.independent.co.uk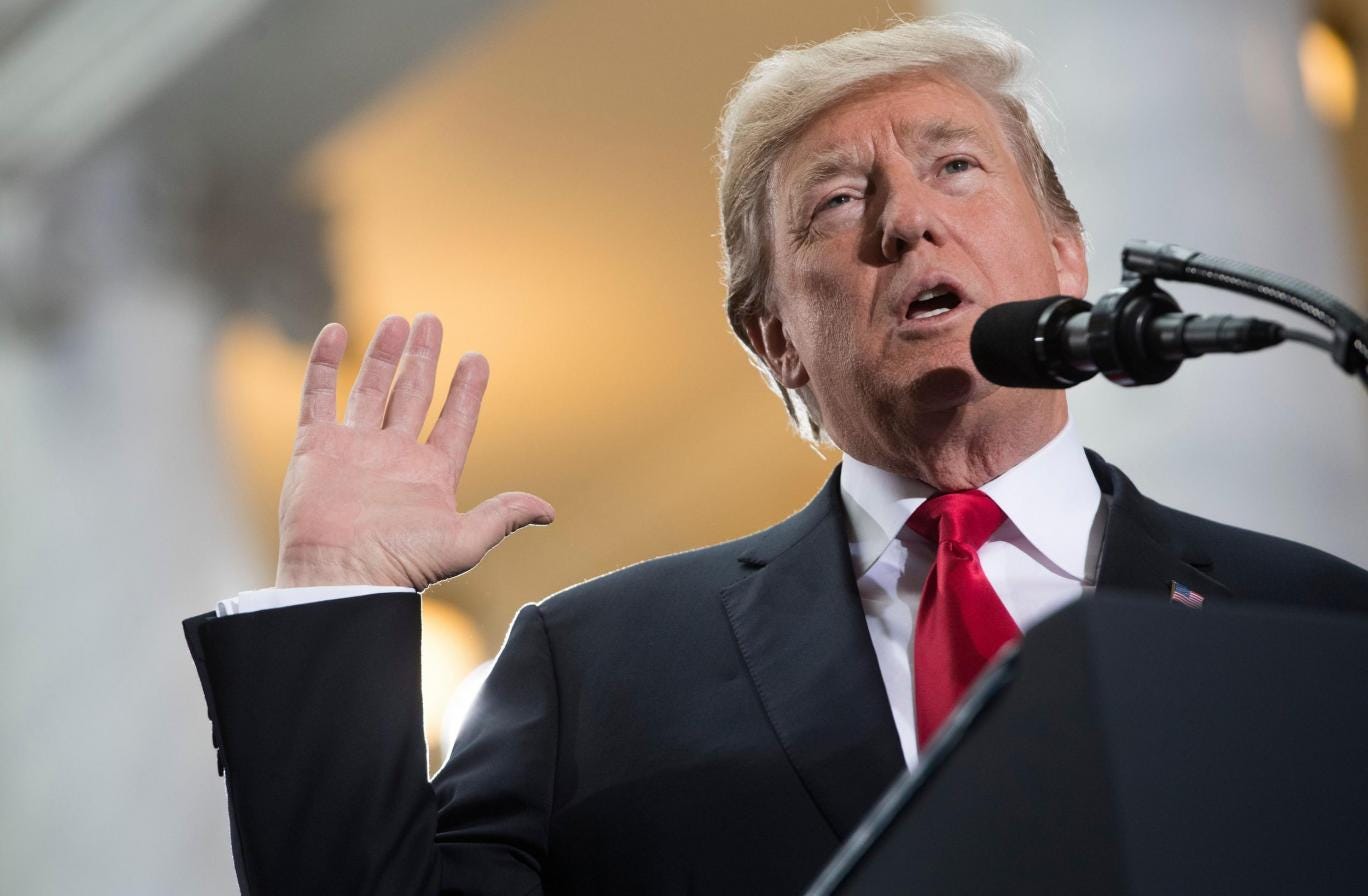 Popular outdoor clothing brand Patagonia has announced plans to sue the Trump administration over its decision to launch the largest rollback of federal land protection in America's history.
President Donald Trump has announced he will overhaul the legacy of his predecessor Barack Obama and reduce the size of Bears Ears National Monument in Utah, a vast region of red rock canyons, by 85 per cent. This means it will be shrunk from around 1.5 million acres to some 228,000 acres.
During an appearance at Utah's state Capitol in Salt Lake City on Monday, the president also said he would halve the size of Utah's Grand Staircase-Escalante to one million acres.
Patagonia, an American company which sells sustainable outdoor clothing, said the billionaire property developer's decision to shrink the two Utah national monuments was "illegal" and was the "largest elimination of protected land in American history".
"The President Stole Your Land," read a message emblazoned across Patagonia's website.
President Trump said his decision was made to "reverse federal overreach and restore the rights of this land to your citizens."
He said: "The families and communities of Utah know and love this land the best, and you know the best how to take care of your land. You know how to protect it. And you know best how to conserve this land for many, many generations to come".
The world leader largely overlooked the tribe's opposition to the move and instead sought to pose the battle as one between local officials and Washington bureaucrats – the latter of which he claimed "don't care for your land like you do."
He claimed Mr Obama emboldened "faraway bureaucrats at the expense of the people who actually live here, work here, and make this place their home".
Five tribes that pushed for the creation of the Bears Ears monument and now manage it filed a lawsuit against the Trump administration. They are the Navajo, Hopi, Pueblo of Zuni, Ute Mountain and Ute Indians who deem Bears Ears to be sacred.
"We will be fighting back immediately. All five tribes will be standing together united to defend Bears Ears," said Natalie Landreth, an attorney for the Native American Rights Fund.
"The Bears Ears Monument is of critical importance, not only to the Navajo Nation but to many tribes in the region," Navajo Nation President Russell Begaye said in a statement. "The decision to reduce the size of the Monument is being made with no tribal consultation. The Navajo Nation will defend Bears Ears".
Jonathan Nez, vice president of the Navajo Nation, said: "It's a sad day in Indian country".
A number of environmental and conservation groups also sued President Trump and Interior Secretary Ryan Zinke in federal court on Monday. They allege Mr Trump did not possess the right to shrink Utah's Grand Staircase-Escalante National Monument.
The lawsuit, which includes, the Natural Resources Defence Council, The Wilderness Society, the Sierra Club and seven other groups as plaintiffs, argues President Trump's move to shrink the size of Grand Staircase-Escalante was "unlawful" and "exceeds his authority under the US Constitution and the Antiquities Act."
Barack Obama, who in 2016 invoked the Antiquities Act to designate Bears Ears a national monument, and supporters hailed the designation as a means to protect a beautiful natural landscape of towering rock formations and meandering canyons.
A review of national monuments was carried out by Mr Zinke - a former businessman who has exhibited his strong loyalty to the oil, gas and other extractive industries since joining the Trump team – who recommended changes to 10 such areas.
Mr Zinke has reversed an Obama-era ban on coal mining on public lands and his agency has set the wheels in motion to potential oil exploration in Alaska's Arctic National Wildlife Refuge – one of the most intensely protected sites of the US environmental movement. He has also announced plans to repeal an imperative fracking safety rule and relaxed safety guidelines for underwater drilling.
President Trump's motorcade was greeted by protesters chanting "f*** you Trump" and hosting signs which read "Tiny hands, off our lands" when he arrived in Utah for the big announcement.
Mr Trump used his appearance to say former presidents abused the Antiquities Act – a law intended to protect sacred sites, artifacts and historical objects - by making unnecessarily large areas of territory out of bounds to mining, drilling, grazing, road traffic and other activities.
Comments
comments